KF 2023 Summer Studies Program Successfully Concludes with 18 Talented Participants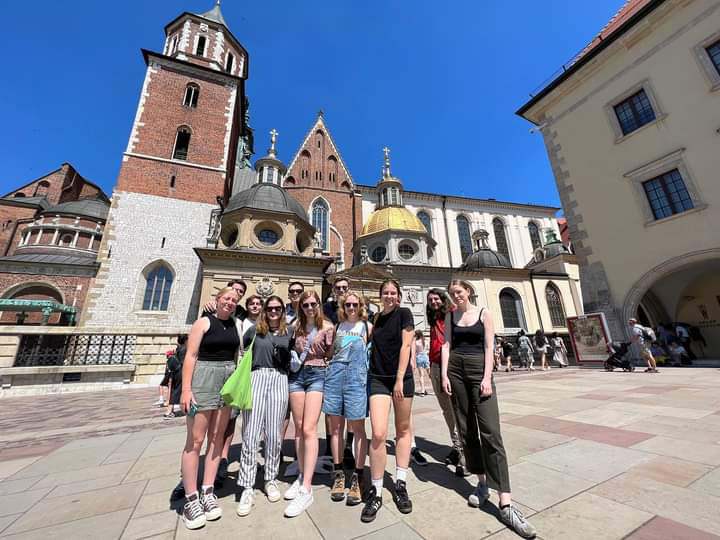 The KF 2023 Summer Studies Program has recently concluded, leaving behind a trail of academic achievement and cultural enrichment. This year's program welcomed 18 students, each of whom embarked on a unique educational journey thanks to the Foundation's support, providing a total of $30,000 in funding.
The KF Summer Studies Program offers American students of Polish descent the opportunity to study Polish language and culture at the Jagiellonian University in Krakow and the John Paul II Catholic University in Lublin. 
The Kosciuszko Foundation is committed to supporting the educational aspirations of students with Polish heritage, and the Summer Studies Program is a testament to that dedication. By providing financial assistance and a platform for intellectual growth, the Foundation empowers these individuals to explore the country of their ancestors while gaining practical knowledge about modern Poland, its culture, customs, and current affairs. 
As the 2023 Summer Studies Program comes to a close, the Kosciuszko Foundation looks forward to witnessing the continued success of its participants. These 18 students have not only benefited from the program's resources but have also become part of a vibrant community dedicated to promoting Polish culture and heritage.
Photo: Courtesy UJ